ADECCO Slovakia
Slovakia, Bratislava
Mr. Marián Magdolen, National Account Manager
Global personal company

Air Products Slovakia, s.r.o.
Slovakia, Bratislava
Ms. Mária Valovičová, Country Sales Manager Slovakia
Air Products is a world-leading Industrial Gases company providing atmospheric and process gases, related equipment and technologies for manufacturing markets.

AMI spol. s r.o.
Slovakia, Nove Zamky
Mr. Andrej DUSA, sales director
Our product portfolio includes luminaires with fluorescent tubes as well as progressive LED modules. The lighting systems can be based on customer requirements, fitted with lighting intesity management control, where the lighting system takes into ac...
ASAP-translation.com, s.r.o.
Slovakia, Nitra
Ms. Katarina Absolonova, CEO and owner
Founded in 2005, based in Nitra and Prague (flexible in Bratislava), expert in translation and interpreting services, from/into Slovak + other world languages, strong in automotive and other technical fields, state-of-the-art translation technologies...

Association of International Credit Directors & Professionals
United Kingdom, Bratislava
Mr. John Baron, Director CEE
The Association of International Credit Directors is a not for profit organisation dedicated to promoting the title Credit Director for senior and experience managers. AICDP provides a platform for like minded professionals to exchange their views an...

Atos IT Services and Solutions
Slovakia, Bratislava
Mr. Marek Kajtor, Senior Account Manager
We are the European leader in Big Data, Cybersecurity, Digital Workplace and provide Cloud services, Infrastructure & Data Management, Business & Platform solutions, as well as transactional services through Worldline, the European leader in ...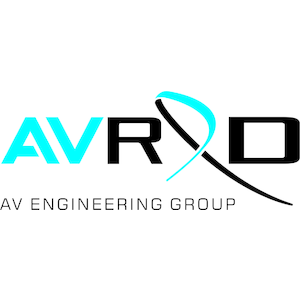 AV R&D, s.r.o.
Czech Republic, Zlin
Mr. Jaroslav Maly, Executive director
AV R&D is the leading Czech company oriented on the development of products in mechanical engineering. We provide services in the area of the development, construction, computation, testing and measurement of new engineering products. We develope...

Balanced HR s.r.o.
Slovakia, Bratislava
Mr. Anton Špaček, Manager
Balanced HR s.r.o. – HUMAN RESOURCES SOLUTIONS We are the well-established company, which provides complex solutions in following areas:  Recruitment  Executive Search  Personnel Audit  Outplacement  Consulting  Surveys (salary benchmarks, comp...
Bartošík Šváby s.r.o
Slovakia, Bratislava
Ms. Lenka Kažimírová, Marketing Specialist
The law firm Bartošík Šváby (formerly BS Legal) provides legal services mostly to foreign clients in their commercial activities in the territory of the Slovak Republic. Our experienced attorneys provide comprehensive professional services with the u...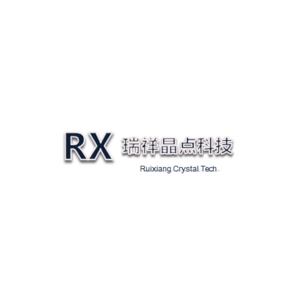 Beijing Ruixiang Crystal Technology Co., Ltd
China, Beijing
Mr. GUOZHENG LI, Deputy manager
Located in Beijing, a peaceful and harmonious city, Beijing Ruixiang Crystal Technology Co., Ltd has an obvious geographical advantage, which facilitates our business dealings with partners and customers in the surrounding cities. Our company mainly ...