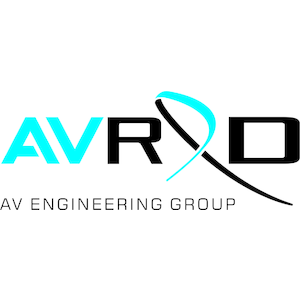 AV R&D, s.r.o.
Czech Republic, Zlin
Mr. Jaroslav Maly, Executive director
AV R&D is the leading Czech company oriented on the development of products in mechanical engineering. We provide services in the area of the development, construction, computation, testing and measurement of new engineering products. We develope...
CNC PAMA group s.r.o.
Czech Republic, Vřesina
Mr. Jiří Tichý, Leader of business department
Engineering and manufacturing

Ekomaziva s.r.o.
Czech Republic, Cheznovice
Mr. Pavel Čepelák, MD
we supply: oil-free metalforming lubricants Irmco, maintenance and assembly lubricants, lubricants for forming and assembly plastics, ester based cooling fluids for machining, micro dosing spray dispensers for lubricants - masking for surface treatme...

KRALOVOPOLSKA SLEVARNA, s.r.o.
Czech Republic, Brno
Mr. Karel Rysavy, marketing
Producer of steel castings, nodular iron castings cenrifugally cas tubes. Weight range 5 -5000 kg., materials carbon steels, alloyed steels, stainless steels, duplex steels.
Sběrné suroviny UH, s.r.o.
Czech Republic, Uherské Hradiště
Mr. Pavel Řičica, sales manager
All waste management, collection & processing of plastic waste, paper waste, glass waste, metal scrap, non ferrous metals scrap, hazardous waste
SVS FEM s.r.o.
Czech Republic, Brno
Mr. Tibor Bachorec, Electrotechnical specialist
SVS FEM is trusted engineering company and ANSYS Channel Partner for Slovak and Czech Republic. We help our clients to create innovative simulation driven product with the most advanced simulation software ANSYS. In the field of numerical simulation ...